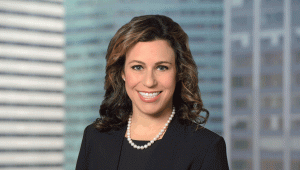 CRKL partner Effie Blassberger was recently appointed by the New York City Bar Association to a working group tasked with reviewing the process to nominate, appoint and confirm judges to the state's Court of Appeals.
Blassberger will be part of a diverse group representing a cross section of public and private sector attorneys drawn from some of the most prominent firms in New York.
The working group will examine the current constitutional and statutory scheme for judicial appointments including the "processes by which the Commission on Judicial Nomination is constituted and conducts its business." In addition, the group will consider recommendations for changes to the process used by the New York City Bar Association to evaluate nominees.
Read the announcement from the New York City Bar Association.