CRKL partner Thomas C. Rotko recently secured a very favorable outcome in a high-profile case involving a renowned sommelier.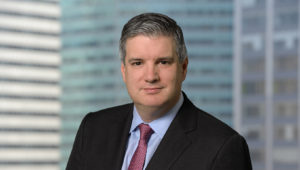 Caleb Ganzer, named a Food & Wine sommelier of the year in 2017, was arrested in July 2021 and charged with multiple felonies including third-degree arson, third-degree criminal mischief, and second-degree reckless endangerment for allegedly setting three fires, including two that damaged the outdoor dining structures of restaurants in Lower Manhattan. Combined, the charges could have resulted in significant prison time.
Rotko convinced the Manhattan District Attorney's Office to dismiss all charges if Mr. Ganzer pays the businesses back for the damages and undergoes a course of treatment to be determined by the Center for Court Innovation.
In a statement to the media following the hearing, Rotko noted that Mr. Ganzer understood the seriousness of his actions and was "deeply sorry for the pain and suffering he caused." Rotko said that Mr. Ganzer, "accepts personal responsibility and is fully committed to his ongoing sobriety and mental health recovery."
In their reporting on the agreement with prosecutors, The New York Times noted that Mr. Ganzer benefitted from newly instituted programs for first-time felons which seek to reduce mass incarceration by guiding defendants toward supportive services and away from prison. Manhattan District Attorney Alvin Bragg has said such programs can reduce recidivism and aid troubled defendants.