Super Lawyers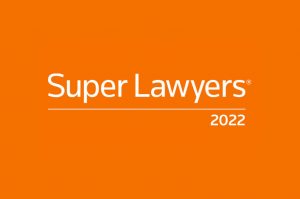 has recognized the lawyers of Clayman Rosenberg Kirshner & Linder for their deep experience and skills across multiple legal specialties.
The following lawyers were each recognized for their work in the area of Criminal Defense, White Collar:
Charles E. Clayman, Wayne E. Gosnell, Ramsey C. Hinkle, Isabelle A. Kirshner, Brian D. Linder, Amy E. Millard, Seth L. Rosenberg, and Thomas C. Rotko
Paul S. Hugel was recognized for Business Litigation
James F. Valentino was recognized for Employment & Labor
In addition, Isabelle A. Kirshner was recognized among the Top 50 Women.
Thomas W. Dollar was named as Super Lawyers Rising Star for the second consecutive year. New York Metro Rising Stars must be 40 years old or younger or have been practicing for less than 10 years. Selections for this honor also are based upon peer recognition and professional achievement. Recipients represent the top 2.5 percent of up-and-coming lawyers in the New York metro area.
Each year, Super Lawyers recognizes the top lawyers in the New York metro area as selected through peer nomination and independent research. The attorneys were chosen by Super Lawyers based on "12 indicators of peer recognition, professional achievement, and independent research." Only 5 percent of attorneys are selected for Super Lawyers in each state.
For more than 40 years, the attorneys of Clayman Rosenberg Kirshner & Linder LLP have successfully guided individuals and business entities through the challenges posed by criminal, regulatory, and civil matters in state and federal courts nationwide. The firm is equipped to effectively deal with these matters in the United States and abroad by optimizing resources and truly practicing together as a firm.  The experience, skills, and insights of each attorney are brought to bear for every client, ensuring the highest standard of representation and the best outcome.