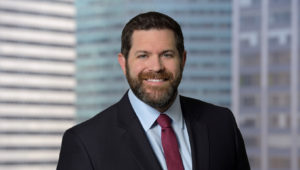 Clayman Rosenberg Kirshner & Linder LLP partner Wayne Gosnell recently secured the minimum sentence for his client in a New York weapons possession prosecution case that arose from the  January 6 riots at the U.S. Capitol. The high-profile case was extensively reported by The New York Times, New York Post, The Daily News, NY1, The Guardian, the Daily Beast and The Associated Press.
The client, a Manhattan man, was charged in two indictments with 18 criminal counts, including possessing an assault weapon, a "ghost gun" pistol, a shotgun, and several high-capacity magazines. Prosecutors initially recommended a five-year sentence.  Following motion practice, they dismissed 17 of the 18 counts and agreed to a plea with a maximum sentence of four years while permitting the court to impose a 3 ½ year sentence based on the submissions of counsel.
At sentencing, Gosnell argued that his client was in the midst of a mental health crisis and alcohol addiction at the time of the underlying conduct but had since turned his life around by attending narcotics and Alcoholics Anonymous groups daily, therapy, working diligently, and making amends with his friends and family. The DA's Office continued to argue that the seriousness of the offense warranted a tougher sentence.
After considering the respective arguments, the Court imposed the minimum sentence allowed – 3 ½ years of imprisonment.