Clayman & Rosenberg LLP, one of New York's oldest and most admired white collar litigation law firms, will add two prominent names to the firm's title, recognizing the decades-long contributions of partners Isabelle A. Kirshner and Brian D. Linder. Beginning October 1, 2021, the firm will be known as Clayman Rosenberg Kirshner & Linder.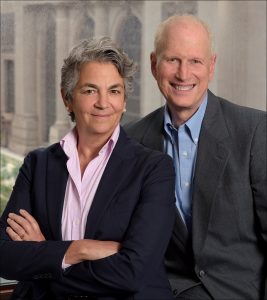 Established nearly 45 years ago by Charles E. Clayman, the firm was among the first law practices ever founded in New York by a former federal prosecutor. The firm has maintained a unique structure anchored by a close-knit group of highly-experienced lawyers committed to working together on shared matters. By taking on each matter as a firm, rather than as a n individual, and eliminating the "eat-what-you-kill" approach, the firm has earned a national reputation.
"Working alongside Isabelle and Brian for more than three decades has been one of the most rew arding experiences of my life," Clayman said. "Adding them to our firm's name is a natural evolution that recognizes their significant role in our success. I look forward to this new chapter and continuing our relationship as lawyers, partners, colleagues, and friends."
Isabelle A. Kirshner has nearly four decades of experience defending individuals in a wide range of criminal matters. She has been involved with investigations and prosecutions relating to securities fraud, money laundering, bank fraud, tax fraud, sexual misconduct, drug trafficking and violent crimes.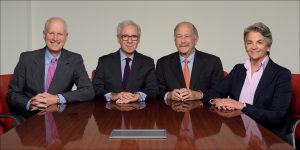 Prior to entering private practice, Kirshner served as an Assistant District Attorney in the Manhattan District Attorney's Office from 1982 to 1986, working alongside lawyers including Sonia Sotomayor, who would later be appointed to the Supreme Court, and Cyrus Vance Jr., who would go on to hold the post of Manhattan District Attorney. She joined Clayman & Rosenberg in 2005.
Kirshner has been appointed to the Criminal Justice Act Committee and the Criminal Justice Advocacy Board for the United States District Court for the Southern District of New York. She is a Fellow of the American College of Trial Lawyers and is a member of the New York State Association of Criminal Defense Lawyers (NYSACDL), the New York State Criminal Bar Association, and the New York City Criminal Bar Association. Kirshner is the recipient of the NYSACDL Thurgood Marshall practitioner of the year award (2019), Gideon's Promise Equalizer Award (2018), and the Norman Ostrow Award presented by the New York Council of Defense Lawyers (2020).
Kirshner is a long-time faculty member of the Benjamin N. Cardozo School of Law's Intensive Trial Advocacy Program.
Linder's civil practice includes the representation of corporations and individuals in the prosecution and defense of fraud claims and in a broad range of commercial disputes.
Linder has lectured on federal and state criminal practice in CLE courses for the New York State Bar Association and served as a faculty member of the Intensive Trial Advocacy Program at the Benjamin N. Cardozo School of Law.
Prior to joining Clayman & Rosenberg in 1985, Linder was a staff attorney at the Criminal Appeals Bureau of The Legal Aid Society. He has been a partner at the firm since 1992 and has served as managing partner since 2006. Linder is a member of the American Bar Association, the New York Council of Defense Lawyers, and the New York City Bar Association. He has been consistently selected as a New York Metro SuperLawyer in the field of White-Collar Criminal Defense since 2011.