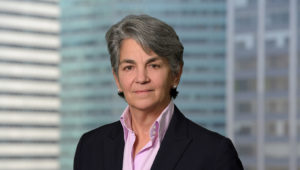 CRKL partner Isabelle Kirshner recently spoke with Reuters to share her insight and perspective about the decision to charge actor Alec Baldwin with involuntary manslaughter.
"The decision to charge Alec Baldwin flies in the face of a thoughtful, intelligent exercise of prosecutorial discretion," Kirshner said. "Alec Baldwin had every reason to believe that the weapon that was handed to him had the equivalent shooting power of a brick. It's a prop."
On January 19, a special prosecutor in Santa Fe, New Mexico announced that the District Attorney would charge Baldwin with two counts of involuntary manslaughter in the 2021 killing of cinematographer Halyna Hutchins. In charging Baldwin, prosecutors claimed that Baldwin had a duty to ensure the revolver was safe to handle.
The decision surprised many legal experts as well as members of the film industry.
"Any reasonable person would have the right to rely on the experts to make sure that's all it is. A prop," Kirshner said.
Watch Isabelle Kirshner's interview here.