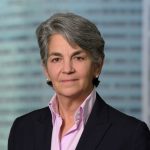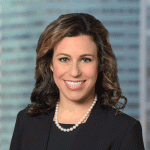 Partners Effie Blassberger and Isabelle Kirshner today filed a lawsuit on behalf of actress Julia Ormond against Harvey Weinstein for sexual assault, as well as executives at The Walt Disney Company, Creative Artists Agency (CAA), and Miramax for their collective roles in failing to protect her from Weinstein's abuse.
In a 28-page complaint filed in New York State Supreme Court the attorneys detail how these powerful institutions, through their prior knowledge of Weinstein's behavior, neglected to prevent his assault of Ormond and later retaliated against her when she spoke up.
The case is being brought under New York's Adult Survivors Act, which expires in November 2023. Blassberger and Kirshner are working with attorneys Douglas H. Wigdor and Meredith A. Firetog of Wigdor LLP, and Kevin Mintzer and Laura L. Koistinen of the Law Office of Kevin Mintzer, P.C.
In a joint statement to Variety, Blassberger and Wigdor noted that Ormond, "feels completely betrayed by CAA for its knowing disregard for her safety and well-being, and looks forward to holding accountable the people and institutions that enabled Harvey Weinstein's horrific and predatory behavior."
Read more about the case in Variety.