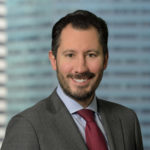 CRKL attorneys Ramsey C. Hinkle, James Valentino and Eliel Talo recently secured a full dismissal for a client charged with multiple misdemeanors including criminal contempt, harassment, menacing and unlawful imprisonment.
Prosecutors in the Brooklyn District Attorney's office initially offered a plea deal to the client, which was rejected.
In response, Hinkle, Valentino, and Talo filed a motion for dismissal, arguing that the time for a speedy trial had expired because of the District Attorney's failure to provide complete discovery and to sufficiently allege the basis for the crimes charged.
After reviewing the motion, the District Attorney's Office dismissed the case.
New York's revised discovery laws require the District Attorney's Office to provide discovery to the defense on an accelerated timeline. In effect, they provide the defense with a better opportunity to evaluate and defend against criminal charges. Failure to comply with these significant laws has serious consequences including dismissal of the charges.