Partner Isabelle Kirshner was recently featured in the New York Law Journal discussing her career and lifelong dedication to criminal justice.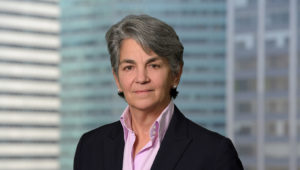 Kirshner notes that "people come to us in what is presumably the worst experience of their lives," she said.
For Kirshner, every case is about an individual and no client exists in a vacuum. There are family and friends who can sometimes play a central role in a case. She quotes managing partner Charles Clayman as someone who calls good defense lawyers "merchants of hope," who find a way to be honest with clients while keeping them from becoming despondent.
Read the entire piece in the New York Law Journal