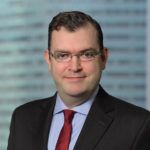 Partners Ramsey Hinkle and Paul Hugel recently secured a rare non-incarceratory sentence for an individual charged with filing fraudulent applications for Covid-19 relief loans. Although their client faced up to 20 years imprisonment, the attorneys successfully argued that prison time was not warranted in this instance.
"The Department of Justice has been aggressively filing
enforcement actions relating to Covid-19 fraud since the earliest days of the pandemic," Hinkle said. "This is truly an extraordinary result given recent incarceratory sentences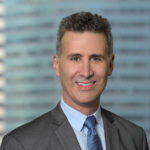 handed down in similar cases across the country."
The case was initially filed in June of 2021 when prosecutors from the U.S. Attorney's office for the Eastern District of New York charged Orlando Sanay and others with wire fraud in connection with statements made in order to obtain more than $1 million in emergency small business loans. The funds were distributed as part of the Economic Injury Disaster Loan program ("EIDL"), which provided qualifying businesses with low-interest loans. The Coronavirus Aid, Relief and Economic Security ("CARES") Act expanded EIDL to provide economic support to help offset the temporary loss of revenue experienced by businesses due to the COVID-19 pandemic.
By August of 2022, each of the defendants, including Sanay, had pled guilty and each faced up to 20 years' imprisonment. During the sentencing phase of the case, which took place in late December 2022, Judge Raymond J Dearie agreed to sentence Sanay on a single count of conspiracy to commit wire fraud and imposed a sentence of three years' probation and 500 hours of community service.
The first charges of fraud and abuse relating to Covid-19 aid were filed in March of 2020 as the Coronavirus epidemic was exploding in the United States. Since the start of the pandemic, The Department of Justice has filed criminal charges against more than 1,500 defendants and launched civil investigations into more than 1,800 individuals and entities for alleged misconduct in connection with pandemic relief loans.