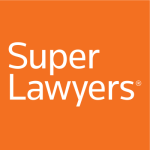 Clayman Rosenberg Kirshner & Linder LLP is proud to announce that all thirteen of the firm's attorneys have been selected to the 2023 New York Super Lawyers list across multiple legal specialties. In addition, three attorneys – Effie Blassberger, Thomas Dollar, and Eliel Talo – have been named to the 2023 New York Super Lawyers Rising Stars list.
For the second consecutive year, partner Isabelle Kirshner has been selected to the Top 50: Women New York — Metro Super Lawyers list.
"For a firm to have one hundred percent of our practicing attorneys recognized in this way is truly a remarkable accomplishment," said Charles Clayman, chairman and founding partner.
No more than 5 percent of the lawyers in the state were selected by Super Lawyers and no more than 2.5 percent are named to the "Rising Stars" list.
Effie Blassberger, partner
Practice Areas: Criminal Defense: White Collar
Super Lawyers Rising Stars 2023
Charles Clayman, chairman and founding partner
Practice Areas: Criminal Defense: White Collar
Super Lawyers 2008-2023
Thomas Dollar, associate
Practice Areas: Criminal Defense; Employment Litigation
Super Lawyers Rising Stars 2021-2023
Wayne Gosnell, partner
Practice Areas: Criminal Defense: White Collar; Criminal Defense; Family Law
Super Lawyers 2021-2023
Super Lawyers Rising Stars 2020
Ramsey Hinkle, partner
Practice Areas: Criminal Defense: White Collar; Civil Litigation; Schools & Education
Super Lawyers 2020-2023
Paul Hugel, partner
Practice Areas: Business Litigation; Criminal Defense
Super Lawyers 2021-2023
Isabelle Kirshner, partner
Practice Areas: Criminal Defense: White Collar; Criminal Defense
Super Lawyers 2008-2023
Top 50 Women New York Metro 2022-2023
Brian Linder, partner
Practice Areas: Criminal Defense: White Collar, Criminal Defense; General Litigation; Appellate
Super Lawyers 2011-2023
Amy Millard, of counsel
Practice Areas: Criminal Defense: White Collar
Super Lawyers 2014-2023
Seth Rosenberg, partner
Practice Areas: Criminal Defense: White Collar; Business Litigation; Civil Litigation; Insurance Coverage
Super Lawyers 2009-2023
Thomas Rotko, partner
Super Lawyer in Criminal Defense: White Collar; Criminal Defense
Super Lawyers 2013-2023
Eliel Talo, associate
Practice Areas: Civil Litigation
Super Lawyers Rising Stars 2023
James Valentino, partner
Practice Areas: Employment & Labor; Civil Litigation; Criminal Defense
Super Lawyers 2021-2023
Super Lawyers Rising Stars 2015-2020